Sign ups for the developmental team are now open click here!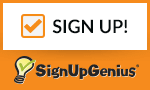 The Developmental team is for players to improve their skills in order to eventually make a travel team while keeping their skills sharp and developing their game to stay ready for their school teams. Development Teams will be trained the same way that our travel teams are trained and players are expected to attend all practices. It is possible that a development player could be asked to practice and maybe even compete in travel tournaments should the situation arise where an extra player is needed on the travel team(s).
The Development Team will practice twice per week during a 3-month season. There will be one Travel Club-Style tournament date near the end of the season, with the possibility of additional tournament(s) during the season, if they arise. Additional tournaments are NOT guaranteed.
Depending on the size and positional needs for the practices of the TC ELITE Travel Club Teams, a specific number of development team participants may be invited to practice with the Travel Team of their age group for one of the two practices per week. This offer, if available, will be made when a month of training has been completed with the Development Team.
Development Team members will receive one t-shirt and one game jersey.
Practice starts first week of January ends last week of March
Need to become or renew your USAVolleyball membership follow the link below!
PARENTS, WHILE YOUR (free, necessary) SPORTSENGINE ACCOUNT SHOULD BE IN YOUR NAME, PLEASE REMEMBER THE USAV MEMBERSHIP BEING PURCHASED IS FOR YOUR (under 18) SON OR DAUGHTER, NOT YOU.
WHEN REGISTERING FOR USAV MEMBERSHIP DO NOT ENTER YOUR NAME (and birthdate) AS THE MEMBER UNLESS YOU ARE ACTUALLY GOING TO ACTIVELY PARTICIPATE AS A COACH, PLAYER, REFEREE, ETC AND NEED A YOUR OWN INDIVIDUAL USAVOLLEYBALL MEMBERSHIP.
Use this link and answer the questions to determine which membership will be correct for you.
https://memberships.sportsengine.com/org/bayou-regional-volleyball-association
Not sure of your players volleyball age check out the chart below!